DIAMOND TONEHOLE FILES FOR FLUTES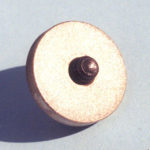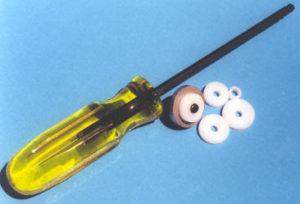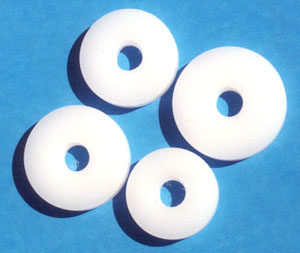 ---
ROTARY CHAMFER FILES FOR FLUTES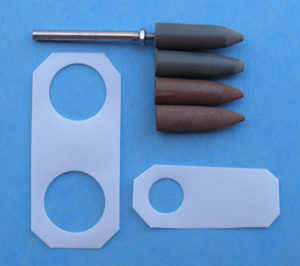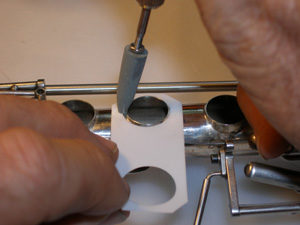 After the toneholes are flat you will need to smooth off the rough edges on the corners so the pad skin doesn't get cut. The easiest way to do this is with rotary abrasive bits as shown below (available from jewelry supplies). A protective template can be used so you don't accidentally damage the surface of the body. You can use a Dremel or similar hand tool.
---
LEAK ISOLATOR FOR MAGNEHELIC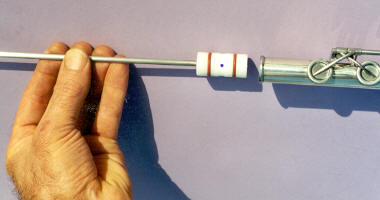 Here is the tool you need to achieve a perfect pad job. The hand held wand has two Orings that isolate each tonehole/pad one at a time as you slide it down the flute tube so you can check and compare the seal of each pad. Simply slide the wand into the flute, close the tonehole you are checking and look at the meter on the Magnehelic leak tester. Its the best tool of its kind and the fastest and easiest way to check for leaks. If you have shimmed a pad properly and a leak persists – then you may have a retainer leak (many good repairmen miss this). Adjustments can be balanced with precision.